Hello all and welcome.
I wrote this post after I received many messages following my blog To power Sweep or not to power sweep, where many users of power sweeping equipment reminded me of the evolution of whip heads, button lock rods,dust sheets and Mole brushes.
In this blog you will learn about new products and techniques that are making both chimney sweeping and rotary power sweeping safer and better.
Dust sheets
The first things I will start with are the humble dust sheet. When I started we used either cotton twill decorators sheets or good old bed sheets. Nowadays the material used maybe completely waterproof with a rubberised backing, easy to clean and impossible to spill a cup of tea through. I recently reviewed some sheets from SIS that were excellent.
If you compare the above cotton twill sheets with those below there is a huge difference.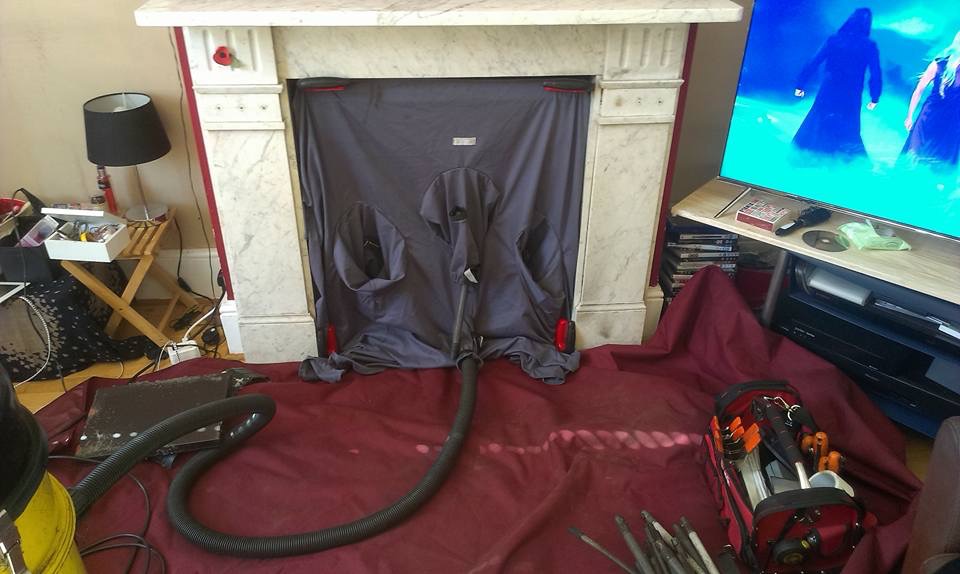 ---
Soot cloths
There has been an evolution over the years in soot sheets, these are the sheets used to seal the fireplace apperture with the elephant nose on the front to sweep through. Many years ago we would make our own, well our wives would. Nowadays there are many manufacturers making high quality products such as the Sweepmate ones below. These are not the only sheets on the market but are high quality and are what we use at clean sweep chimney services.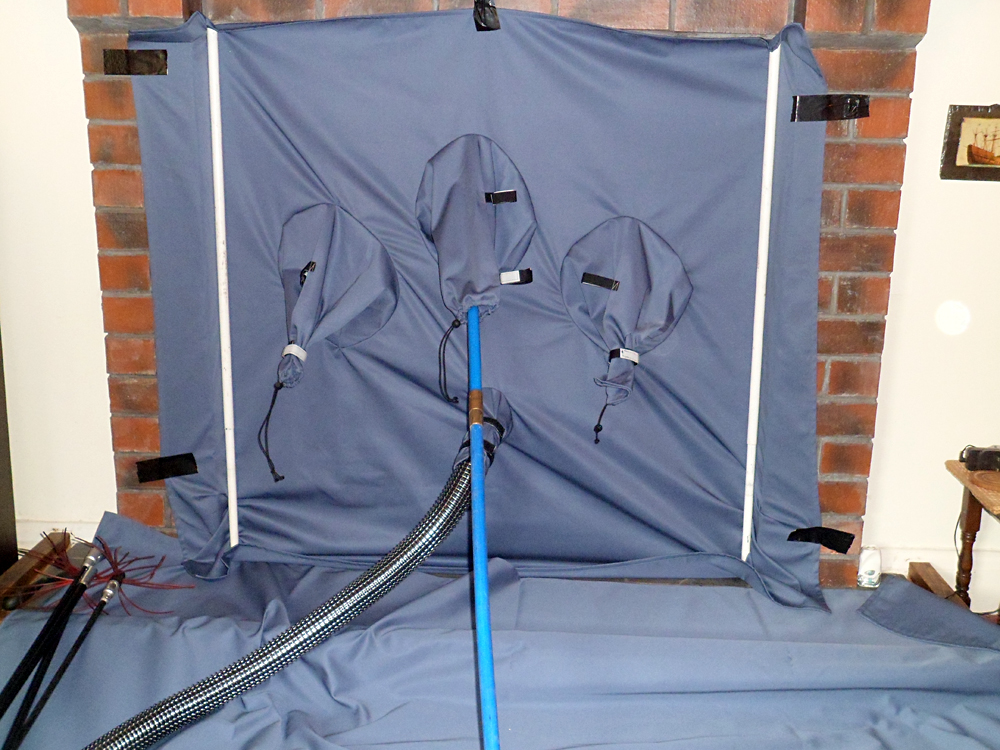 Button-lock rods
The next evolution in chimney sweeping that we like very much is the button lock rods. Prior to these we used the good old screw thread which is why we all have tennis elbow or tendinitis. There are single and twin button versions of button lock rods available, some require a special glove to depress the button.
After much testing we at clean sweep utilise the twin button version from Snap-lok these have little chance of coming undone if a button is depressed while within the flue, they are also made from stainless steel and nylon and have a tapered feral which is safe to use in liners they offer very good all round value.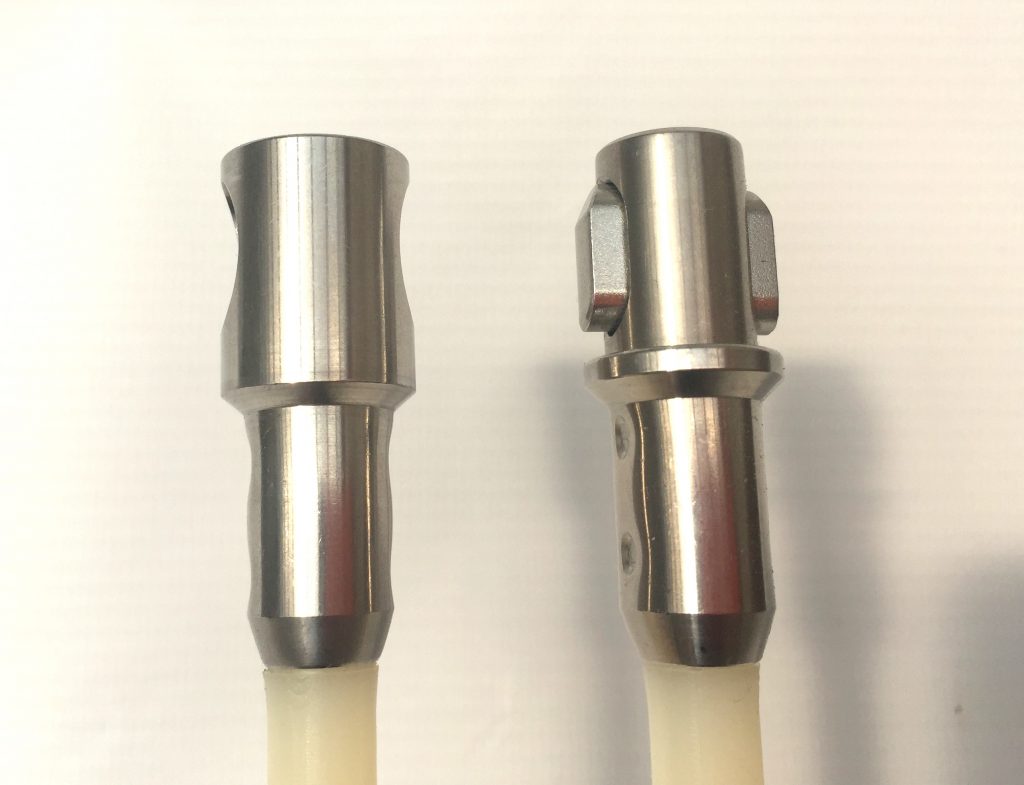 The Mole
Last but not least in this blog Mole brushes. I received lots of feedback from my last blog To powersweep or not to power sweep. As a reminder of that blog I explained that using a whip in some chimneys can be very damaging and excessively wear the flue lining, well there is a new kid on the block which can attach to a rotary system but is very much less aggressive.This brush promises the benefits of traditional Sweeping with the ease of a rotary system. It's called The Mole. So what the heck is a Mole. It's the name given to a specialist brush from RPS at clean sweep we have found these mole brushes very useful as London Chimney Sweeps. The houses are very old and the chimney lining is brittle and as such special care and attention are required as to not cause unnecessary damage to the flue linings.
below a Mole brush from RPS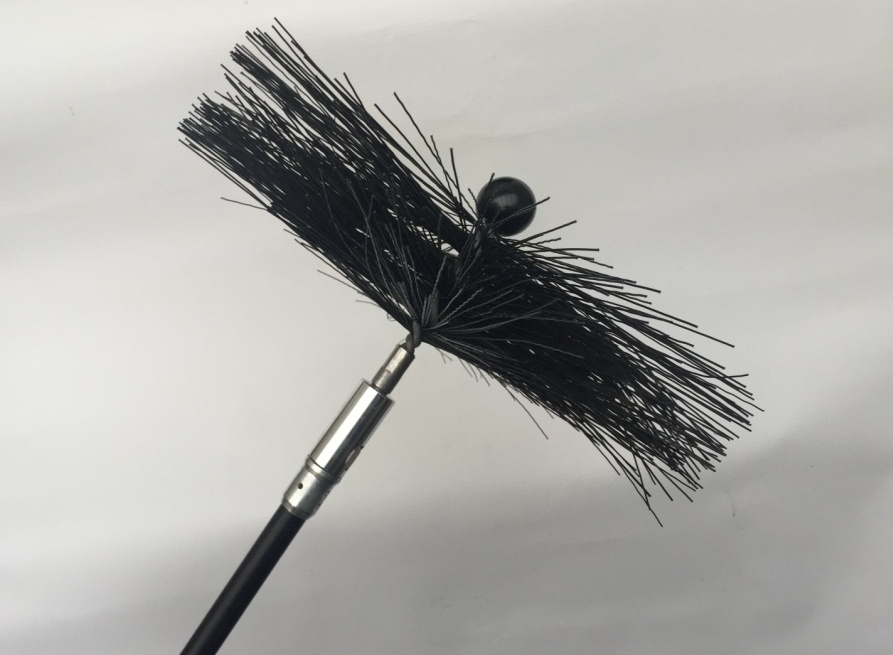 I hope you have found our blog useful. If you could please like our blog by ticking the top left corner you be sure to get upcoming posts from us.
special thanks to, Stove industry supplies, Sweepmate and Rotary power sweeping who supplied the images.