Camera Surveys what's inside the chimney out of sight?
Hello
In today's blog you will learn when to use a camera to survey the chimneys interior along with what type of camera for which type of survey, yes there are different types.
Survey types
look and go see. This is not a survey in a true sense as no official report will be generated. It is used simply to see if a given blockage such as a birds nest has been fully removed. Or maybe to Find if there is a cap on top which you cannot see from the roadside.
Full chimney survey with report and pictures or video. This type of survey is much more in depth you will have to assess the safety of the chimney, wether it conforms to building regulations, the condition of the lining, wear and tear, water damage, major structural faults such as missing bricks, protruding objects such as RSJs,  suitability for use amongst many other things. All findings must be professionally documented with attached photographic evidence along with your expert statements.  This type of full survey carries a significant risk  to the surveyors  as such professional indemnity insurance is required. This is the type of survey you would undertake on a thatch property of maybe a party wall disagreement.
Full structural survey.  This type of survey is often undertaken along with an engineer or surveyor. As the name suggests it must not be undertaken without expert input.
AMAC engineering look and go see recordable camera.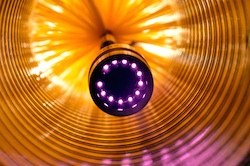 Camera Types
Look and go see.  This is a basic camera that looks straight ahead, it has minimal functionality and is suited only to look and go see surveys. These cameras are often cheap but cannot serve the purpose of a full survey camera.
Full pan and tilt with record function. This is the type of camera required for all official camera surveys that require evidence and a legal report. It has the ability to tilt the camera head to look 90 degrees side to side and pan 180 degrees this is necessary to scan the interior walls if the flue. Is has a record function and image resolution is usually very high. The downside is this type of cctv chimney survey camera is typically very expensive and is quite fragile requiring expert users.
The below camera is a Wohler Viz 400. It has many features that are desirable for full reportable camera surveys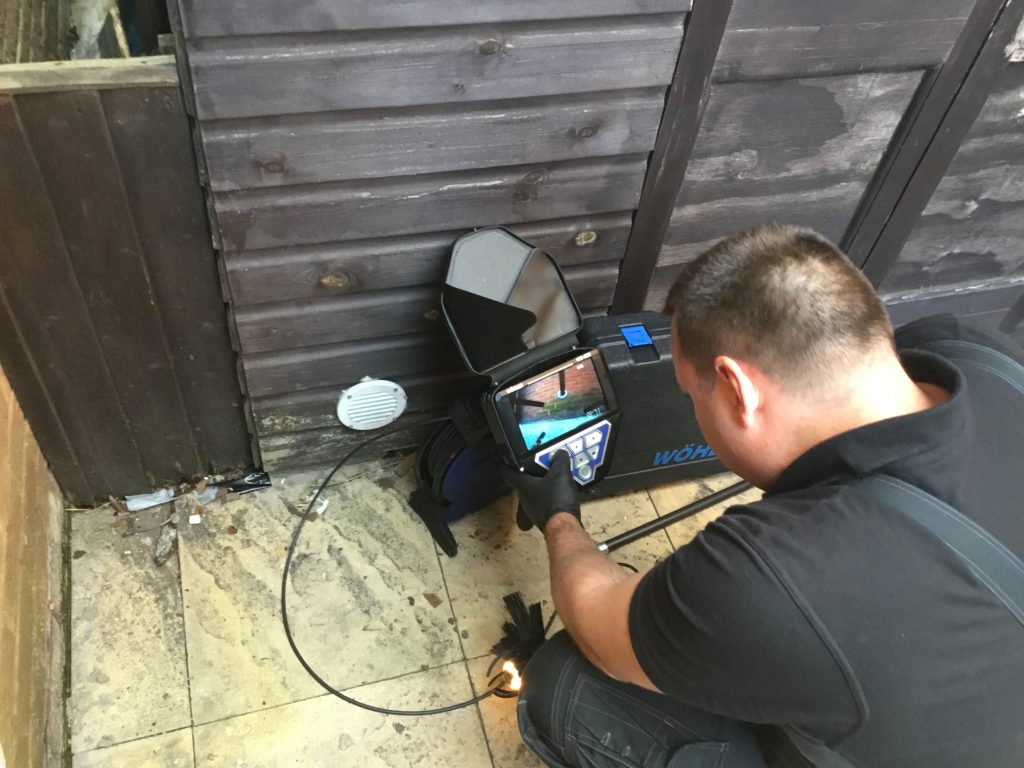 Legal issues
Undertaking any type of camera survey opens the professional chimney engineer or sweep up to potential liability. Clean sweep, London chimney sweep only recommend the use of a chimney camera if.
You have undertaken professional training regarding chimney camera surveys and are adequately qualified.
You have both professional indemnity and public luability insurance for the job you are undertaking
You must thoroughly document your findings and only report what you see.
Copies of reports must be kept for several years
Your evidence may mean that you have to attend court one  day.
A closer view of the Chimney camera and Snap lok Button lock rod set up we use at clean sweep, chimney sweep London.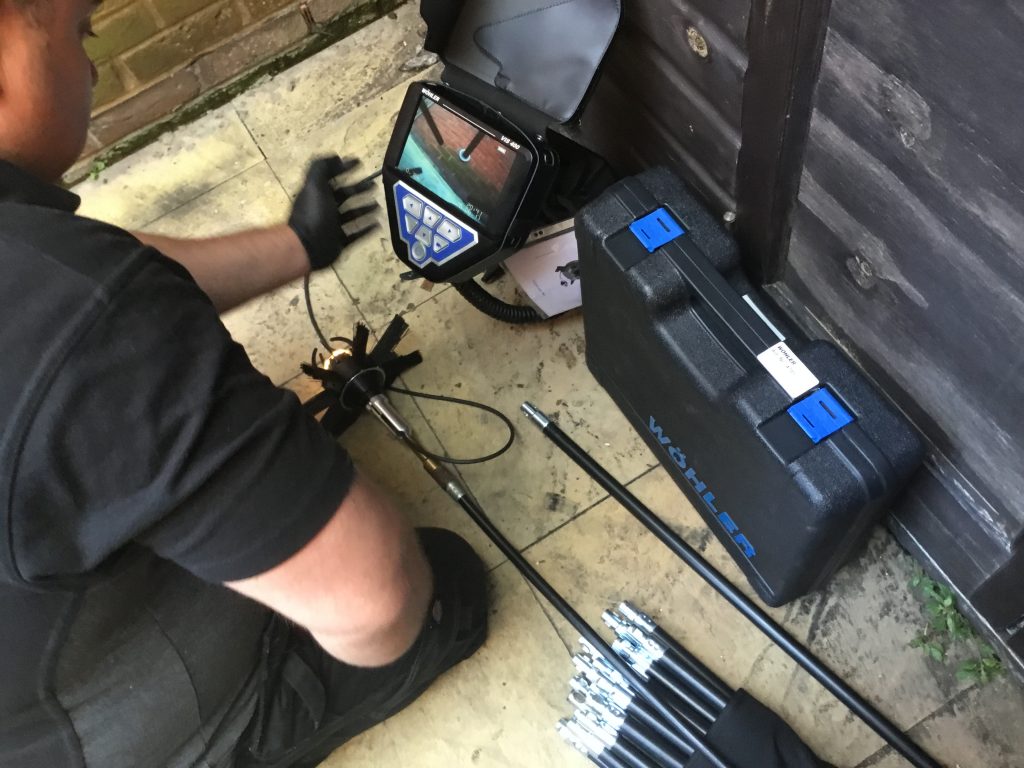 Conclusion
If you require the services of a chimney engineer London for professional chimney services such as chimney camera surveys, you must.
Check their competence
Check their insurance
Ensure they can document in the format they require
Ensure that their equipment is suitable for your type of survey.
Thank you kindly for taking the time to read my blog, if you found it useful please share it with your friends and maybe click the Ike button on the top left hand corner.
You can learn a little more here chimney camera expert
regards
Daniel Hodgson
master chimney sweep